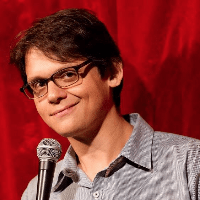 Filed by Matt Nedostup

|

Jun 11, 2015 @ 4:15pm
A Chinese man fell off a taxi scooter while watching porn on his phone and suffered a terrible accident.

Neither the time nor the place. (via YouTube)
China exports a lot of stuff. Three of the biggest are clothes, electronics, and cautionary tales. And they're unmatched in all three. Chinese cautionary tales are the best, whether they involve funeral strippers, nonconsensual diving pigs, censorship anthems, or IKEA squatters. This latest tale only applies to men, but they should take heed of it carefully, because it concerns their greatest fear.
Mr. Yu, a man from Guangdong, China, was hitching a ride on a taxi scooter when he had a fall that put Humpty Dumpty to shame. He was riding on the back of the scooter behind the driver and another passenger, and decided to occupy himself by watching porn on his phone. I guess he figured no one would be the wiser because no one was behind him.