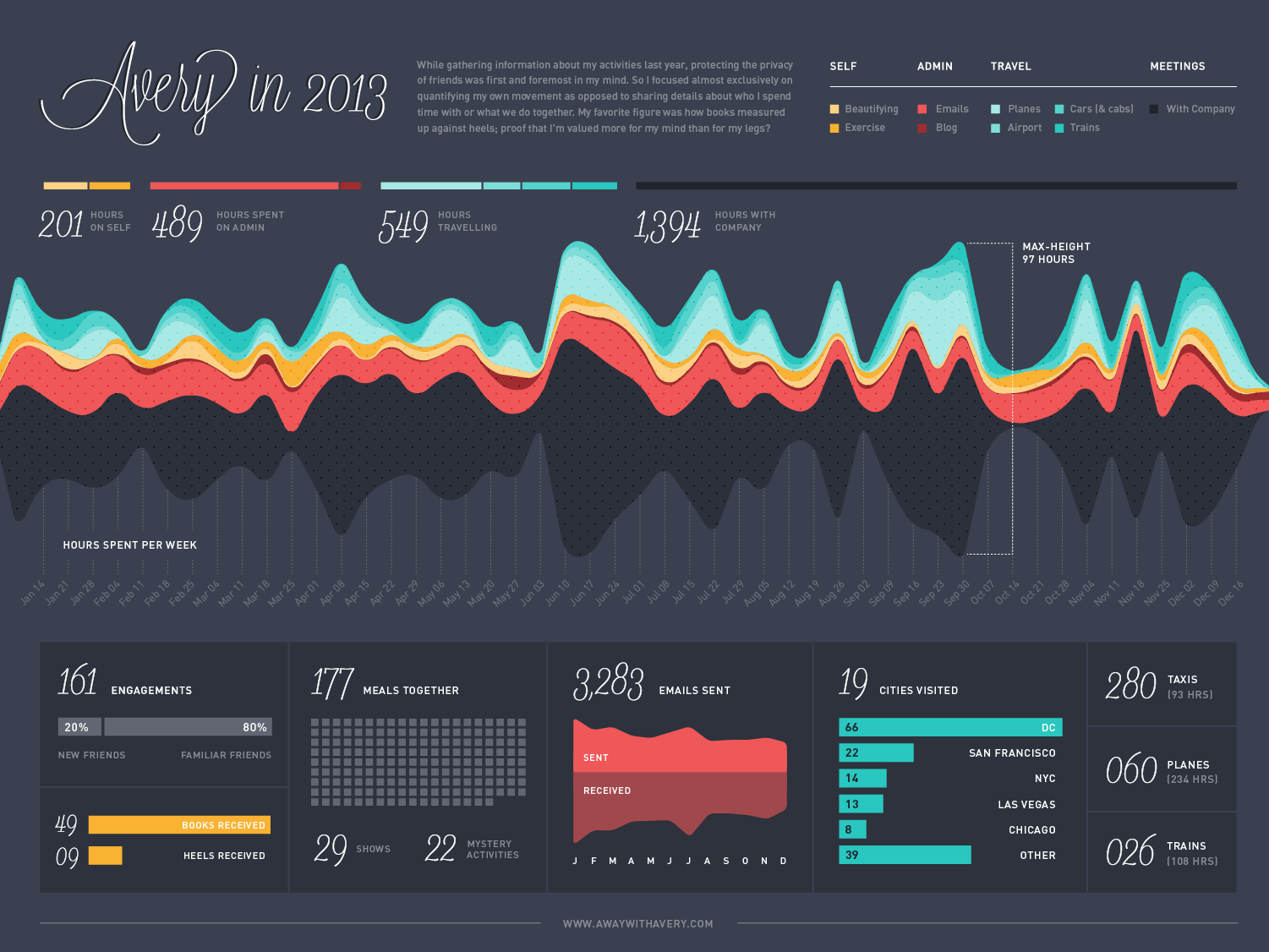 Is there something I don't know about the end of September that makes people horny? (via)
You might think that making $1000/hr would leave professional escort Avery Moore with too much time on her hands. As you can see from this graph, however, she not only works long hours, but a lot of those hours are unglamorous and boring. Reading emails, writing emails, maintaining a blog, and a lot of travelling. There's also a lot of working out and sitting in a salon, which is not really optional given her profession. There's also a ton of client time. The woman is no slouch, and I'm happy she took a vacation after that 97-hour week in September.
She was inspired by the Feltron Report, which is created every year by Nick Felton, and details the day to day activities of his past year in an incredibly detailed and graphically pleasing and original manner. You might wonder what might prompt an escort to keep meticulous hand-written records of her activities. I'll let her explain because it turns out she's better at writing than I am: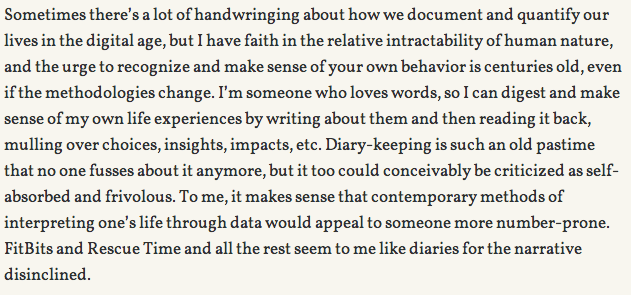 I'm probably going to use the phrase narrative-disinclined at some point. Or narratively.
Point is, I'm officially cribbing phrases from this woman.
Avery is also the go-to call girl for magazines like Esquire when they need an escort's perspective on things like Valentine's Day. She also has her own press email. Basically, what I'm saying is what you can already see from the chart: Avery Moore is probably more professional than you are, no matter what your profession. Not only would my graph not look like that, there's no way I could remember to collect the data to even create a graph. 
Maybe if you were as organized as Avery Moore, you could afford Avery Moore.
(by Johnny McNulty)