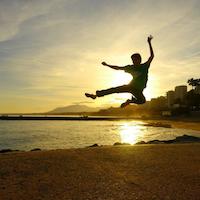 Filed by Mitchell Friedman

|

Sep 14, 2016 @ 8:57am
Like many men before him, photographer Albert Pocej woke up from a dream about the female orgasm. But instead of confusion and a vague sense of shame, Pocej was inspired: his dream wasn't sexual, it was artistic, and he realized he wanted to do a photo series that depicted women "reaching the highest point of physical pleasure."
Sounding like Leonardo DiCaprio bragging to his friends, Pocej writes that "All participating models have experienced real orgasms," adding the crucial information "...during this photo project."