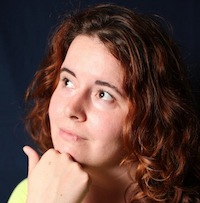 Filed by Aimee Lutkin

|

Jan 05, 2016 @ 5:15pm
Hey, remember Mohammed Abad? He's the UK man who lost his penis when he was dragged by a car at only six years old. It's been a rough path, but things started looking up when Abad got a bionic penis from the University College London earlier this year. Here's an interview where he talks about it in a very cute accent to help you catch up:
Now, The Sun is reporting that Abad is taking the next step in having a fully functional penis: using it for sex. At 43, he's finally losing his virginity, and the lady he's chosen to do the honors is a woman named Charlotte Rose, an award-winning sex worker (though it's hard to figure out for what exactly, from her website).