The Fleshlight is hands-down the most popular sex toy for men (except for hands). By far the most popular model of the toy is the replica vagina. Those vaginas are modeled on the private bits of some of the biggest porn actresses in the world, including Czech model Eufrat Mai's. In this report from the Dutch news site Metropolis, Eufrat travels to the Fleshlight factory in Spain to meet with the workers who print her vaginas (or as she puts it, her wajeena), check them for imperfections, and turn them into toys.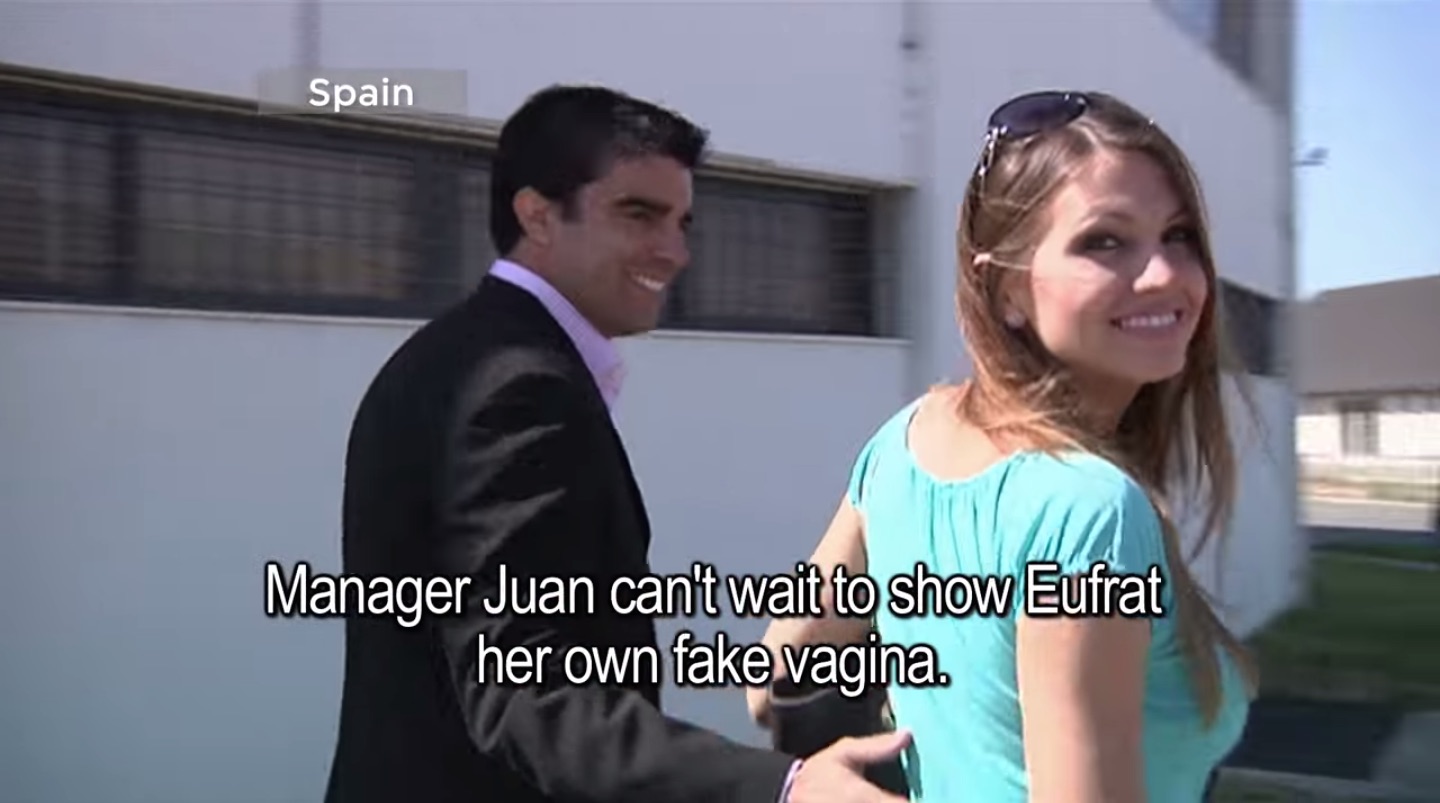 You get a fake vagina! You get a fake vagina! Everyone gets fake vaginas!
Just so we're clear, you're going to see rubbery replica vaginas in this video. So, NSFW unless you work someplace cool.
Quick shout-out to Manager Juan for owning up to doing personal quality control on Eufrat's product. Man has to know what he's selling.
Eufrat is proud of her work to an endearing extent, apparently reflecting the genital model's parents' sex-positive attitude and her father's firm and semi-religious belief that vaginas are a gift from god, and they can turn women into stars. As uncomfortable as that fatherly advice might make prudish Americans, the guy ain't wrong. Eufrat's wajeena not only pays the bills, it's so successful that it doesn't even have to go to work anymore. People are lining up to take pictures with her face just because her face and her vagina know each other. It's so successful that when a bakery runs out of hotcakes, they say they're selling like Eufrat Mai's wajeenas. It's a successful vagina, is my point.