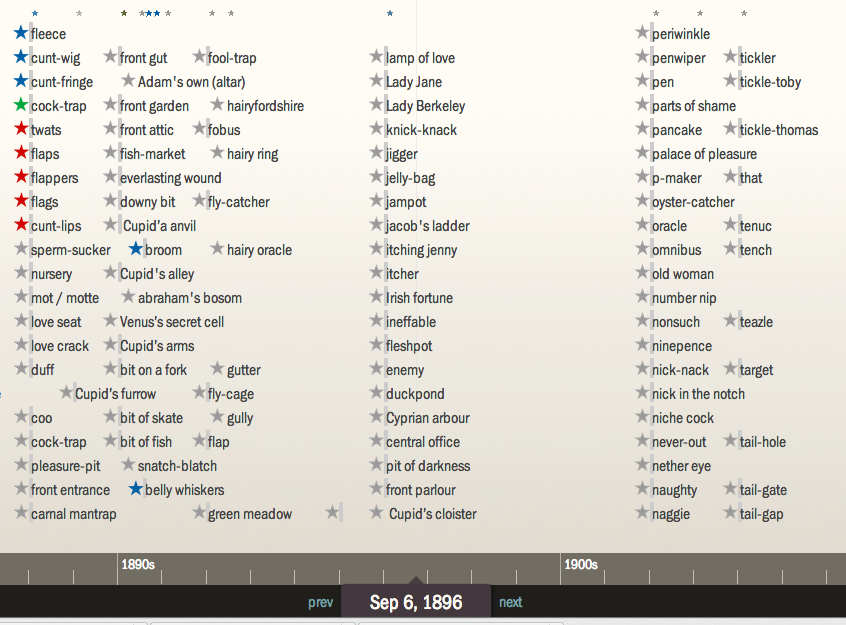 Wow. Omnibus is maybe the zingiest "big vagina" zinger I've ever heard.
We all know that in 2013 we've got a lot of words for our wee-wees and vajayjays, but it turns out that history has been a fertile breeding ground for reproductive jargon. Anyone who has picked up Shakespeare knows that the guy loves a good c*nt'ry girl, The Decameron is filthy, and Greece was the home of Sappho (who probably knew some better va-jargon than these, even), and even Rome's illustrious Ovid made a lot of horny poems.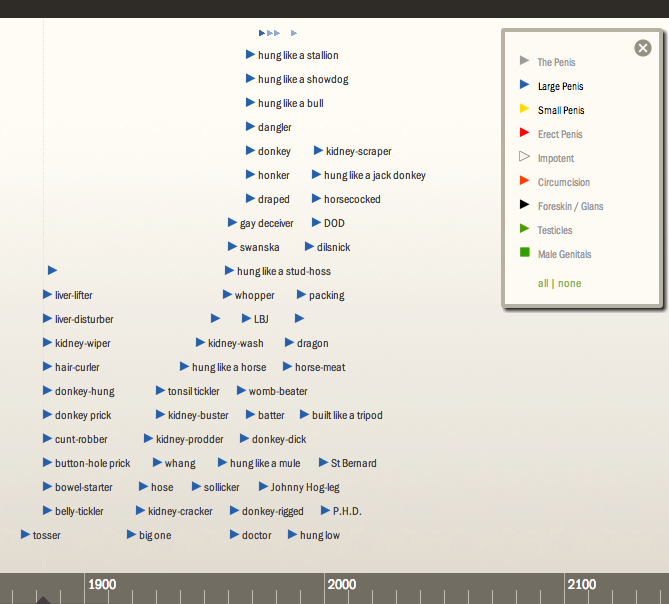 There were no slang terms for small ones. That must sting. But LBJ must feel pretty good.
So if you're ever feeling like you're low on ammo when trying to be gross and original at the same time, head over to Jonathan Greene's two new timelines, where he has assembled all the different dirty words across the ages. Here's the chart for all the terms for a man's kidney-prodder, and here's the link for enough "carnal mantrap" euphemisms to fill an omnibus. Finally, here's some balls: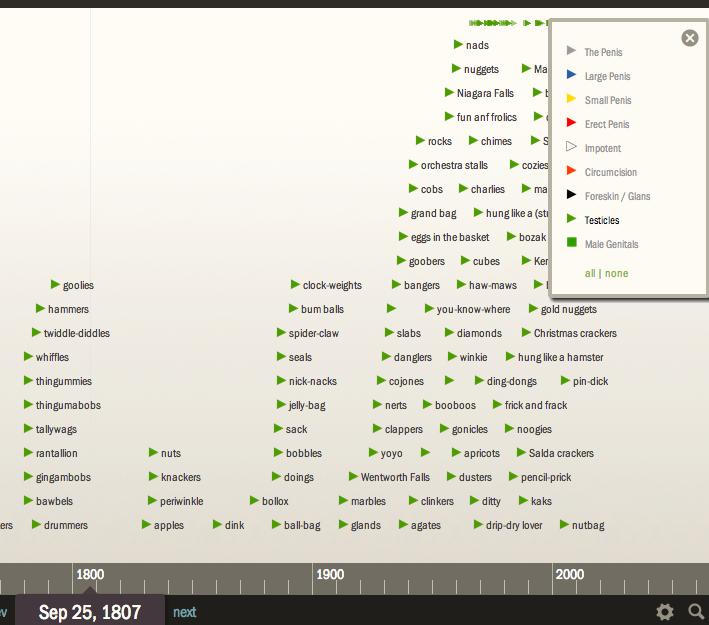 "Don't forget to cup the spider-claw" is terrifying advice. 
(by Johnny McNulty)