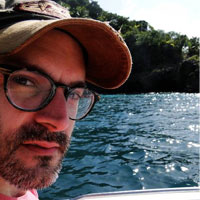 Filed by Dennis DiClaudio

|

Apr 24, 2015 @ 3:46pm
Louis Tomlinson's junk does not subscribe to the "one direction" directive.
I might be an old straight guy, but I am not completely without empathy. Sure, I don't know exactly what it's like to be a teenaged girl or a teenaged gay dude (or an old gay dude for that matter), but I can try to see the world through their eyes. And when I do that while looking at this Vine of One Direction's Louis Tomlinson—which Perez Hilton thinks might be "the best Vine in the history of existence!!!" —I think to myself: "Wow! That dick is flapping around all over the place! Amazing!"