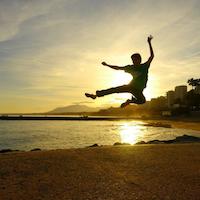 Filed by Mitchell Friedman

|

Jan 28, 2016 @ 9:40am
The only good things to ever come from catcalling are the following jokes. God help you if you ever try it on one of the human beings below.
1.
The sign at this gas station says "turn engine off" so I catcalled my engine and its cute friend from across the street.

— OhNoSheTwitnt (@OhNoSheTwitnt) August 23, 2015
2.
Woman walking next to me got catcalled and I was outraged on so many levels.

— Shira Danan (@srdanan) December 14, 2015
3.
A guy just yelled at me, "You can have anything you want baby, anything you want."

Um ok, I want you to get hit by a bus.

— Missy Baker (@TheMissyBaker) January 16, 2016