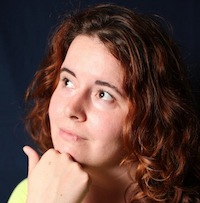 Filed by Aimee Lutkin

|

Jan 18, 2016 @ 11:25am
On the corner of 28th Street and Fifth Avenue in Manhattan, there is a curtained phone booth that's been seeing quite a bit of activity, despite the advent of cell phones. The booth was put in place by a sex toy company called Hot Octopus. They were inspired by a Time Out survey that deduced that 39% of men masturbate at work (take a moment to look around the office and guess who). So, the booths are for masturbating someplace private when you can't wait to get back from lunch and use a bathroom stall. Yeah, YOU.