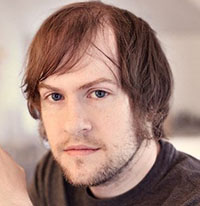 Filed by Brian Boone

|

Sep 26, 2016 @ 3:52pm
Nobody really sits you down and tells you how your "first time" is going to go. Not your parents, not your high school health class, and when they're just as young as you, you certainly can't rely on your friends.
So here's one piece of sage wisdom from 18 embarrassed people who learned the basics when they first lost their V-card. At least they know now.
1. Don't need to, amayonazing, nor should you.
You do not need to completely unravel a condom before you apply it to your penis.
2. Aint no thing, Supersighs.
It's not as big of a deal as I thought it was. I'm a guy and I lost my virginity at 23. I didn't tell my partner at the time that I was, but when she found out she fist pumped and said, "Yes! I took a guys virginity!"