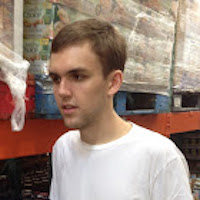 Filed by Bijan Samareh

|

Nov 17, 2015 @ 6:36pm
Redditor KarlRyker is a bit unusual when it comes to self-pleasuring—not in terms of his viewing preferences, but because he's been meticulously recording data on his frequent onanism for the past six months. (Onanism is an old-timey word for masturbation, so congrats on learning that today.) Over the past 183 days, KarlRyker noted such factors as length of session, frequency of sessions, time of day, day of the week, how often he uses porn, what type of porn he uses, and so on. He put his findings all into one easy-to-follow chart that you could probably scroll down using one hand, which is presumably how Karl does all of his computing. It will fill you with a profound sense of awe and discomfort.