A daughter was caught in the crossfire of her mother's sexting when the 66-year-old accidentally added her into a very private text conversation with her paramour. The mom turned a steamy conversation with her boyfriend into a group chat by accidentally activating the iPhone feature that allows you to add another person into a text window. As a result, her daughter was left traumatized by what was *hopefully* an honest mistake.
The convo, posted to Reddit by 3yronF1ve, is like a Nancy Meyers movie with all the retirement-age horniness.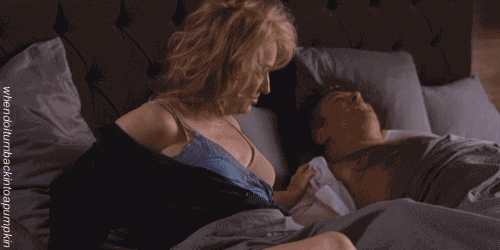 It starts off semi-innocently.
But it gets worse.
And worse.
Oy.
She is certainly not a virgin, because she has a daughter. And the daughter's in the conversation.
The daughter lived to tell the tale—and post the screenshots online—racking up points she can use to blackmail her mom in the future.
If Sharon is 66, then the daughter is likely old enough to read about sex. But one is never really old enough to read about their mother having sex.