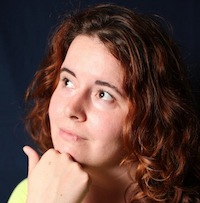 Filed by Aimee Lutkin

|

Sep 29, 2015 @ 9:23am
First of all, this is just a giant advertisement for Fleshlight, so if you were hoping to see something besides sexable holes in a bottle, this is not the video for you. But what a cast of characters! On the ladies side we have Rhonda and Joyce, who seem weirdly innocent for two women who have agreed to talk about sex toys on camera. Then there's Deloor James, Honest John and Myles Cranford. Myles Cranford has a golden radio voice that he should use to sell sex toys all the time.