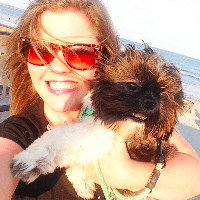 Filed by Missy Baker

|

Sep 10, 2016 @ 8:25am
Ladies, cancel your Tinders. You can achieve an orgasm without a man, woman or sex robot. You don't even have to remove your sweatpants to climax with these 9 surprising orgasm inducers.
1. Exercising
If this doesn't get you to the gym, nothing will. A 2012 study confirmed 40% of women experience Coregasms, or orgasms from exercise. (Well, 40% of women who exercise, anyway.) I've never been into fitness, but I do get a funny feeling when I watch this Jazzercise video of Alan Thicke singing "Sweaty and Hot."