Filed by Myka Fox

|

Jan 09, 2015 @ 12:53pm
The world can breathe a sigh of relief.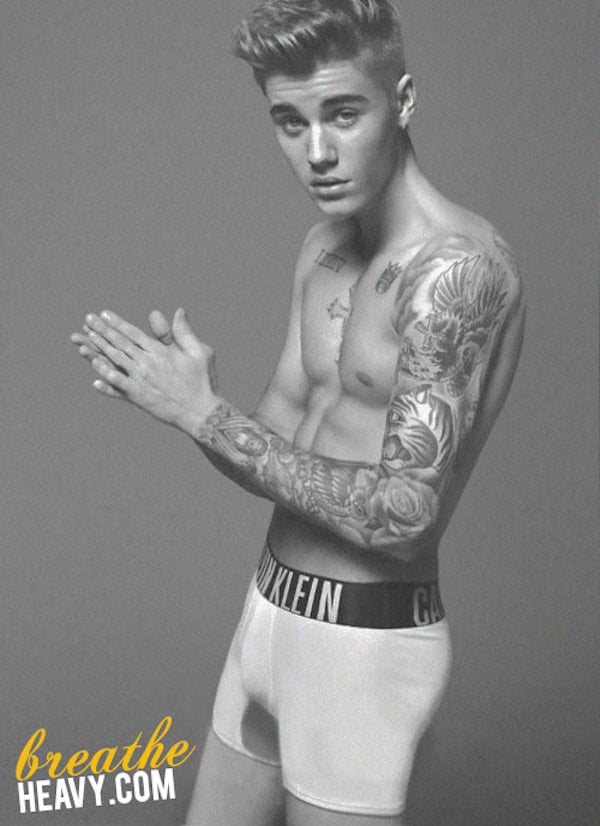 Houston, we have a small problem.
Right on the heels of TMZ's reveal that Calvin Klein photoshopped pubes on to Beiber's baby body, BreatheHeavy has come forward with some before shots of his junk. It appears that not only does he not really have pubes, he also doesn't have much to grow them on.
BreatheHeavy claims they received these alleged photos from the shoot in an email from "someone."
Basically, what he has been using to piss into mop buckets has been greatly exaggerated. Here's an enlarged version of the un-retouched pic so you can pull out your magnifying glass and get a better look: