The world can breathe a sigh of relief.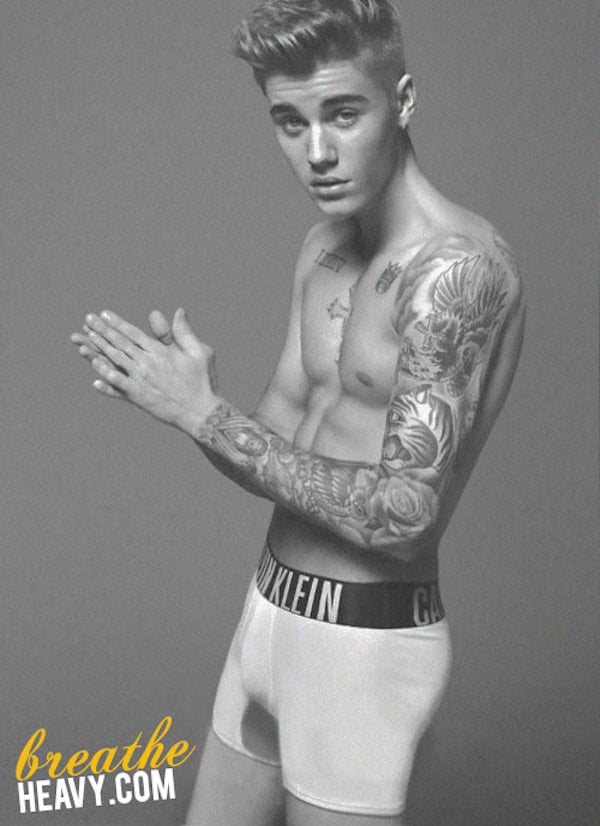 Houston, we have a small problem.
Right on the heels of TMZ's reveal that Calvin Klein photoshopped pubes on to Beiber's baby body, BreatheHeavy has come forward with some before shots of his junk. It appears that not only does he not really have pubes, he also doesn't have much to grow them on.
BreatheHeavy claims they received these alleged photos from the shoot in an email from "someone."
Basically, what he has been using to piss into mop buckets has been greatly exaggerated. Here's an enlarged version of the un-retouched pic so you can pull out your magnifying glass and get a better look: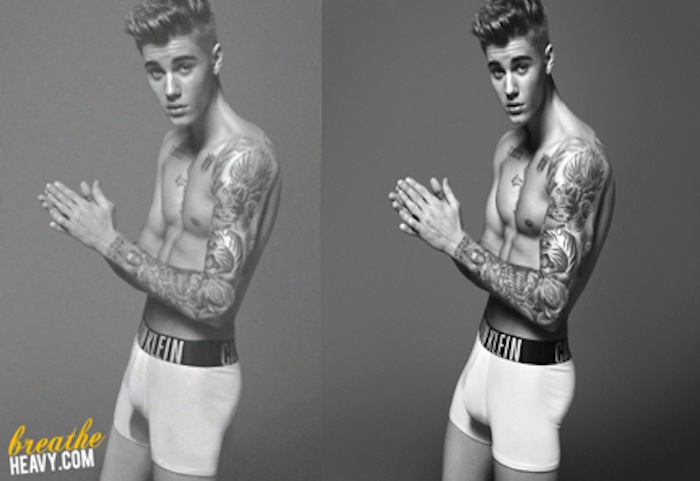 I'll have what he's having. (via BreatheHeavy/Calvin Klein)
And now, a beautiful Instagram video to help you visualize the transformation. Look upon Photoshop's mighty works and chortle:






Exclusive: @JustinBieber's unretouched @CalvinKlein photo #BreatheHeavy #MyCalvins
A video posted by BreatheHeavy.com (@breatheheavycom) on

Really, I don't think anyone would care so much about his dick if he didn't insist on being one.
BreatheHeavy has a source connected to the photo shoot who told them "he was basically a douche. He hit on Lara several times and she had to stop him, basically calling him out on being just a child… Bieber specified he wanted to look "taller and buff." Bigger bulge implied."
This video not only displays his computer enhanced bulge but, even more frighteningly, it shows how his small genitals have gone to his head. Literally. Look at the size of that noggin! It almost looks like the photoshopped version is real, and the real photo is its caricature.

Just more proof for my theory that Beiber is not real, but instead is a computer hoax created to annoy the world.