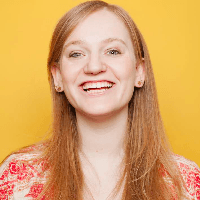 Filed by Orli Matlow

|

Nov 14, 2016 @ 2:16pm
The nightmare of parents on Facebook has yielded hundred of embarrassing moments for the parents, and thousands of embarrassing moments for the children.
But Kalista Adams recently discovered the horrors of having parents on Twitter, a platform that is still too confusing for most moms and dads, getting some insight into how she was conceived.
The tweet went insanely viral, with over 23,000 retweets and 64,000 likes as people contemplated the nightmare, and also applaud the couple for their passion.
People are calling it #relationshipgoals.
@KalistaAdams If my relationship with my future husband doesn't turn out like this, just know I failed you and kill me😂😂😂

— ⚜Kween⚜ (@_blurryfacexoxo) November 14, 2016
While Kalista is embarrassed, she does applaud her progressive parents for their sex positivity on the internet.
Vicky and Larry are not ashamed.
To quote @arianajmg, "get it vicki and larry!"