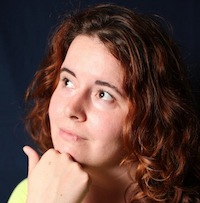 Filed by Aimee Lutkin

|

Jan 22, 2016 @ 11:23am
This video produced by The School of Life interviews young people who are in different kinds of relationships and of different sexual orientations about their secret sexual desires. Their answers are incredibly honest, considering that they're on film and not just whispering into a lover's ear in the dark.
It seems like in most of these fantasies, people either want to dominate others or be dominated by another. The fear for most is what it would mean about them if they forgot about the sexual agency of their partner, or disregarded their own safety.