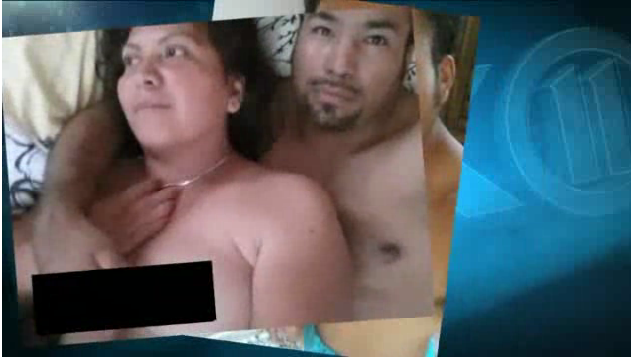 "Thanks for the phone. Care for some video of us boning?"
(Screencaps via Pix11)
Aspiring phones thieves out there, let this be a warning to you. If you're going to go to all the trouble of covertly lifting a smartphone from some lady's pocket at a Brooklyn street fair, do yourself a favor and check to make sure that the phone isn't connected its original owner's Dropbox account. Because, obviously, you're gonna use that phone to take nudie shots of yourselves and make amateur hardcore porn in your bedroom. (I mean, what else would you use it for?) But do you really just wanna just give that gold away for free via the phone's automatic upload feature? You may not care much for personal property, but you've got to respect intellectual property. And you own those smooth sex moves.