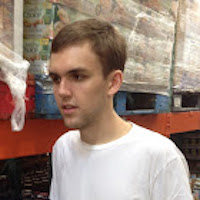 Filed by Bijan Samareh

|

Aug 05, 2015 @ 1:23pm
It's actually surprisingly informative.

They also tell you what to do if a penis melts in the heat. (via YouTube/Simple Pickup)
The kinda-progressive-but-also-kinda-skeezy pick-up site Simple Pickup posted a video today in which seasoned blow-job veterans (a.k.a. porn stars) use popsicles to teach everyday women how to perform fellatio. They get pretty creative with their exercises, giving advice such as "make love to the cock in your mouth" and "act like a clown at a carnival game." I wonder if they'll release a follow-up video in the future, in which male porn stars give advice on cunnilingus. It'll be hard to find a food object to use for demonstration, though; there just aren't as many food analogues to penises as there are for vaginas. I know, right? It's a sad world where it's 2015 and we're still living in a society with so few vagina-shaped foods. Wake up, people.