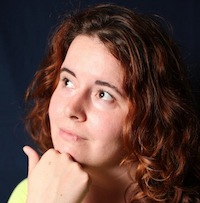 Filed by Aimee Lutkin

|

Nov 24, 2015 @ 4:05pm
The YouTube series Ask a Porn Star always reveals a lot about the lives of porn stars, but the particular question of "is squirt pee?" seems better suited to the medical community. Right now, the consensus is that when a woman secretes anything during sex, especially a projectile secretion, it is probably urine. However: these ladies make a pretty convincing case that it may not be. Some claim there's a different consistency, texture and, yes, even a differing taste between urine and the elusive lady ejaculate. Others are just mad that some of their fellow porn stars are drinking water until they explode and making money off it. Jealous much?