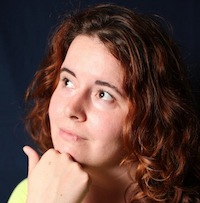 Filed by Aimee Lutkin

|

Dec 10, 2015 @ 9:34am
Porn stars teaching with random objects is a wonderful genre, and the guys at YouTube channel Simple Pickup have really stretched their imaginations for this one. After graphically using fruit to teach men how to finger the beautiful vagina, they've gotten a bunch of porn stars to use oysters as a stand in to teach oral sex to inept gentlemen. Because the mollusks kinda look like vaginas? As it turns out, they're nothing like vaginas and no one in this video will ever eat oysters again. Porn star Dana Dearmond even says gurgling oyster juice is the most disgusting thing she's ever done on camera.