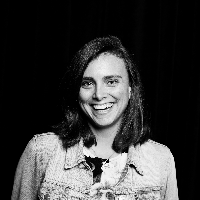 Filed by Catherine LeClair

|

Dec 07, 2016 @ 7:29pm
Sometimes, when the world feels like one big confusing trash fire, it's useful to return to some of the most basic philosophical questions. For example: what came first, the STI or the grooming habit?
A new scientific study is in, and boy does it have some knowledge to drop on us: people who shave their pubic hair are way more likely to be having sex. The downside of this is that the study also found that people who shave are also 80% more likely ​to have STIs. But what the scientists don't know and cannot confirm is what the heck is causing those pesky STIs. Here are a few things it could be:
You're boning with reckless abandon (and that's why you keep it so trim down there)
You're accidentally nicking yourself when meticulously shaving your pubic region, and therefore you're more susceptible to invading pathogens
You've had that STI since before you started shaving (maybe get that checked out)
According to The Huffington Post, the study, which surveyed 7,580 adults in the U.S., also confirmed a few other things that we already knew. For one, people freaking love to shave! Scientists broke shaving behavior down into two categories, "extreme grooming" which applies to those who shave their pubic hair more than 11 times per year, and "high frequency grooming," which is described as shaving daily or weekly. 17% of participants fell into the "extreme grooming" category, while 22% were "high frequency." 74% had at least done it once in their lifetime.
Now if you're thinking that maybe you should throw in the towel, stop shaving and avoid this mess altogether, I have some more bad news for you: people who grew out their pubic hair were twice as likely to have lice. Yikes! So the question really becomes whether you'd rather be keeping your nether regions trim, having more sex, and therefore being more at risk for STIs, or growing it out, dying alone, and probably having lice.
Man, there really is no way to win in this life, is there?