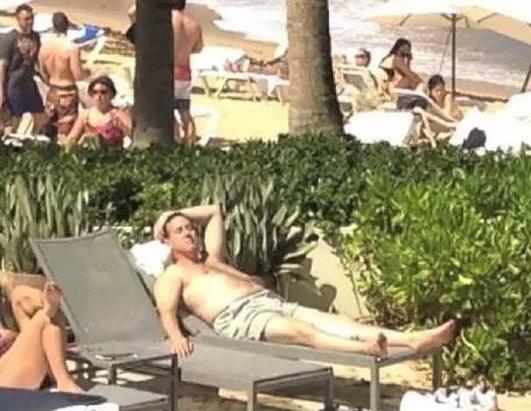 Santorum soaks up some rays. Not pictured: The sign nearby that says "Ladiez Only."
Ever since Mitt Romney announced Wisconsin Congressman and P90X aficionado Paul Ryan as his running mate, Republicans both female and deeply closeted male have been clamoring for a peek at the fitness junkie's alleged six-pack abs. Well, unless Ryan is planning a surprise reenactment of Magic Mike at the Republican National Convention, you're out of luck. Fortunately, we've collected this comprehensive gallery of bare political torsos to keep you sated until that fateful day. They may not be as toned as whatever's under Ryan's Men's Warehouse ensemble, but they're no less patriotic. And you do love America, don't you?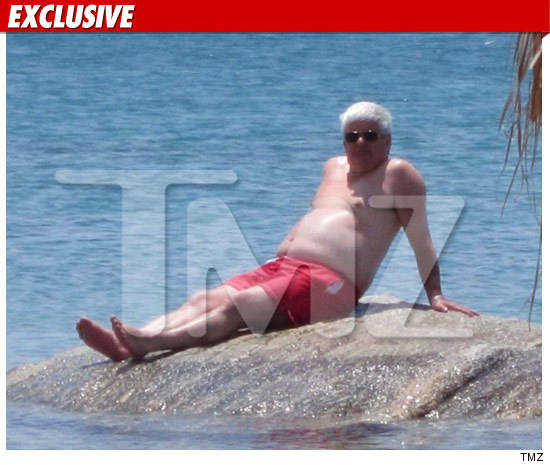 Newt Gingrich can't even migrate with his walrus brethren without being hounded by paparazzi.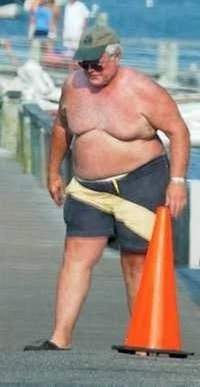 Ted Kennedy, helpfully moving a parking cone so that no one else crashes into the water and drowns their passenger.

Ron Paul, confronting the delinquent who interrupted his underwater aerobics class.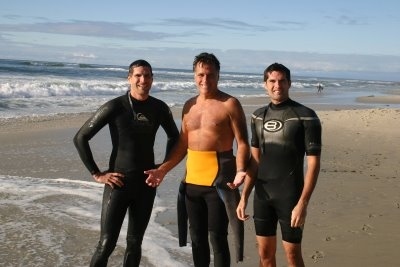 Mitt, pictured here with sons Girt and Flik.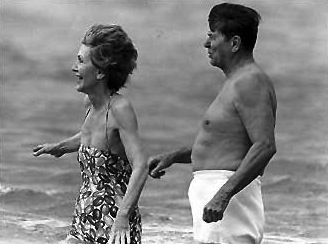 "Mr. Gorbachev, TEAR OFF MY SHIRT."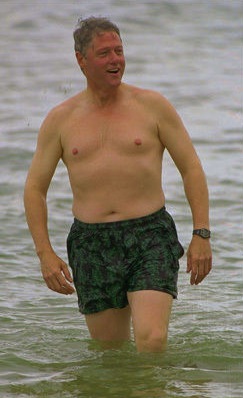 Feast your eyes on the body only Hillary and about 368 Denny's waitresses have gotten to see.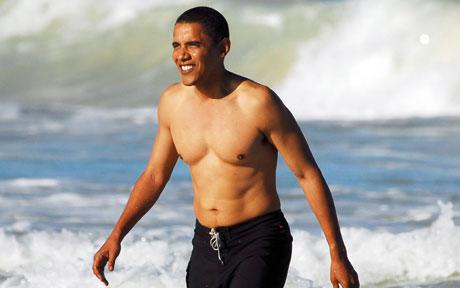 President Obama — for now, the reigning Washington beefcake.