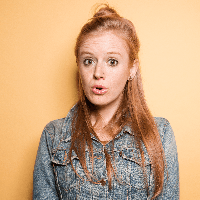 Filed by may wilkerson

|

Sep 30, 2016 @ 3:23pm
There is a terrifyingly realistic vagina mask for sale on Etsy. It might be the scariest thing I've ever seen (and I watched the debate). Seriously though, this is a real product. It was made by artist Melissa Coulter, costs $480, and is "fully functional" according to the Etsy page. Functional for what though? I have a LOT of questions—and for once, the internet was useless at answering them.
Here's what the mask looks like. (Not safe for work or anywhere)
And here's the side view—because you know you want to see this from every angle.