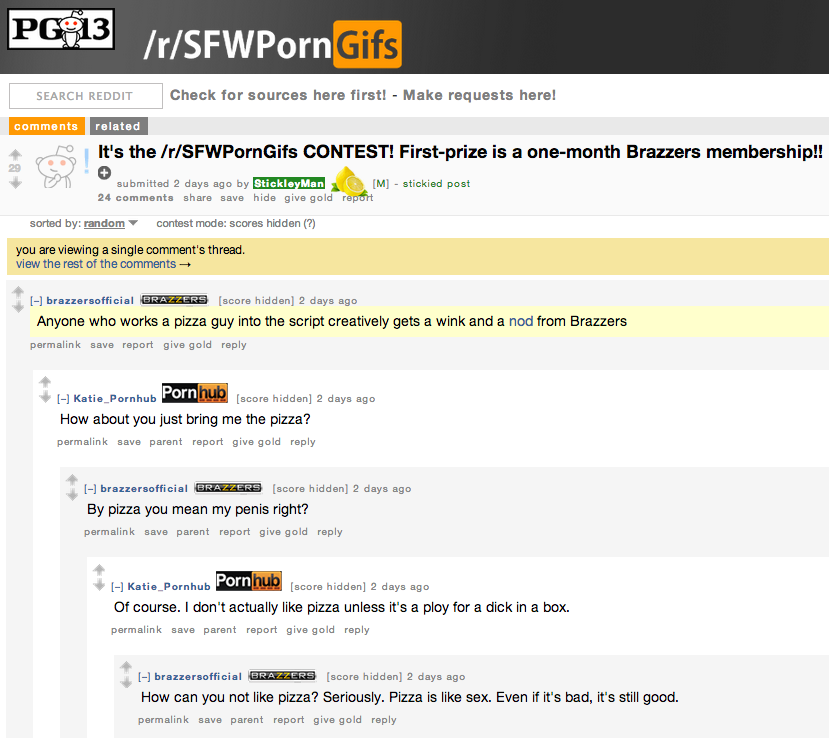 It feels like this could break out into a hardcore merger at any moment.
Like many bloggers, I spend a lot of time on reddit. Like many humans with a sex drive and an internet connection, I am...familiar with the companies PornHub and Brazzers (only because of their excellent statistical maps and charity campaigns, of course). 
So, imagine my surprise when all of those things collided when the official reddit account of Brazzers and Katie_PornHub (she's pretty active on the site as the reddit spokesperson for PornHub) basically started cybering* each other in a supposedly SFW subreddit for people creating .gifs. It was like watching the madams of two well-known brothels start pawing each other; it was a possibility I'd never even imagined, but I sure as heck wasn't going to complain.
That being said, people who know way too much about sex can be a little weird: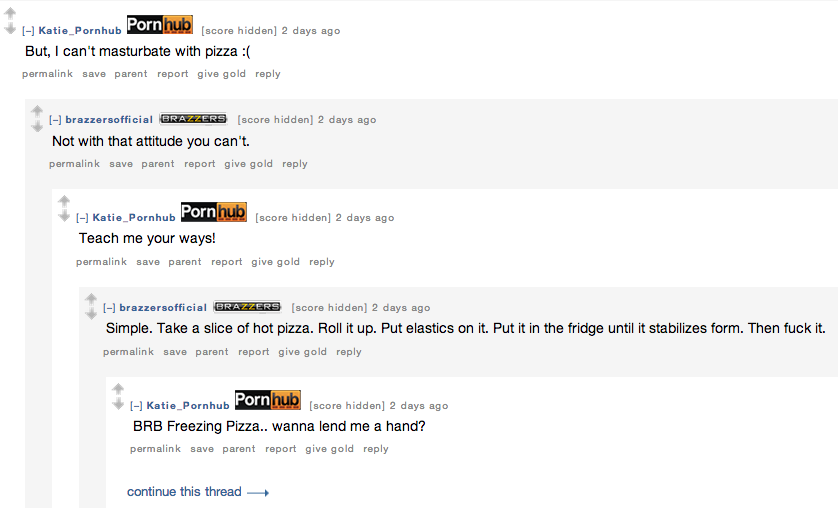 Simple. Who doesn't have that factoid on hand? Also, is "elastics" the new term for "rubbers"?
My mind has both never been so full of filthy imagery and devoid of lust at the same time—the problem of how to have sex with a slice of pizza was occupying too much of my brain, drawing the blood away from any other areas that might have wanted it.


You can tell they're professionals by how bored they sound about the risk of frozen lady bits.
Not everyone was willing to just sit back and watch these two go at it, however. There's always the person who is more concerned with being a smartass than letting the magic happen, and also the one guy who thinks this is his time to get involved: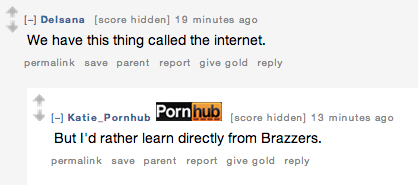 Delsana, you seem like the kind of person who never realizes people are flirting with you.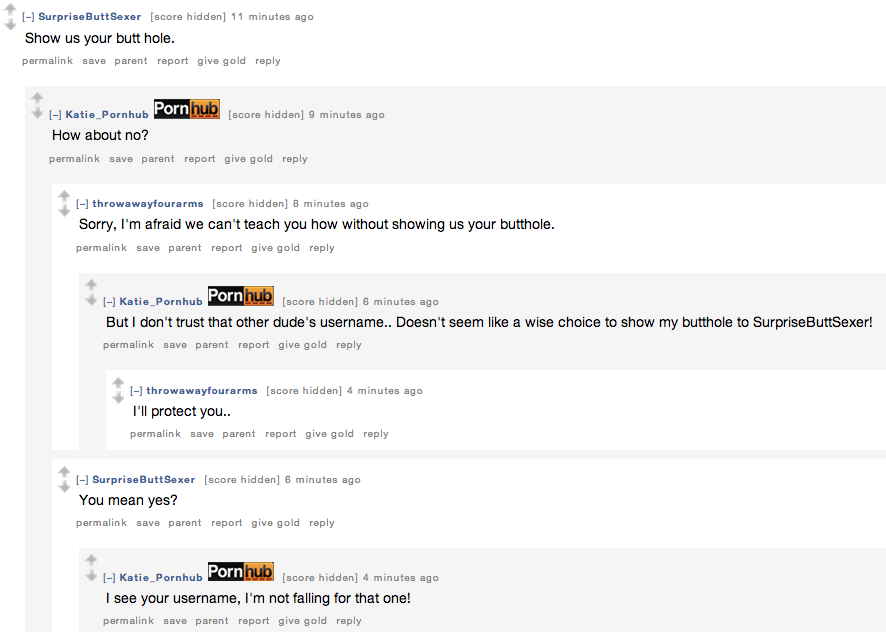 This is why we can't have nice things on the Internet.
So, anyway, the next time you're on a porn site and thinking about how you need to get a better social life, try not to ponder the fact that your porn sites themselves actually have a better social life than you do.
*cybering is like sexting, but in a chat room or on AIM. Seems like the right word for this. If you knew what it meant, congrats, you're old enough to do porn.
(by Johnny McNulty)