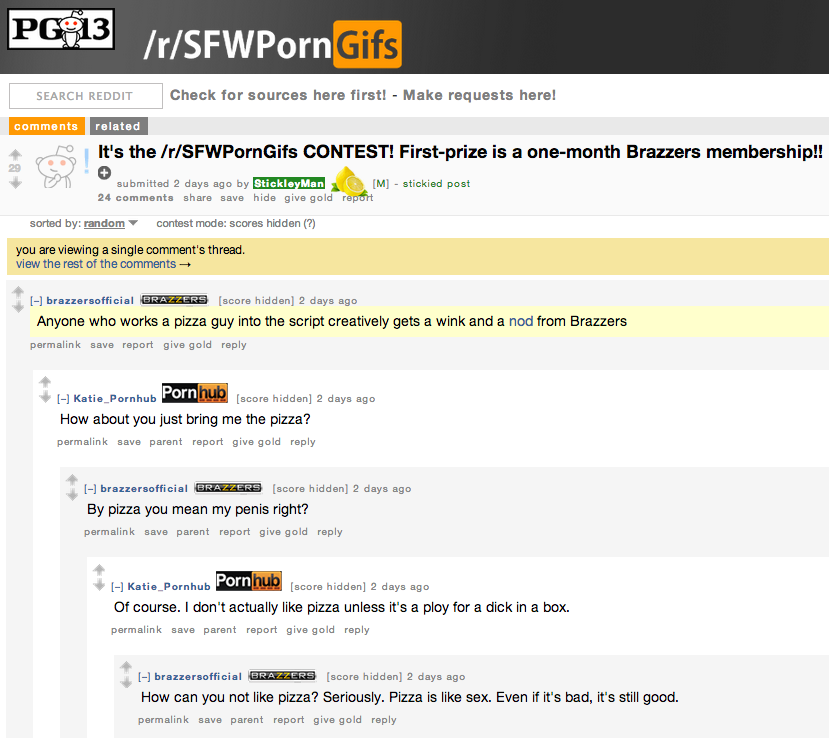 It feels like this could break out into a hardcore merger at any moment.
Like many bloggers, I spend a lot of time on reddit. Like many humans with a sex drive and an internet connection, I am...familiar with the companies PornHub and Brazzers (only because of their excellent statistical maps and charity campaigns, of course).
So, imagine my surprise when all of those things collided when the official reddit account of Brazzers and Katie_PornHub (she's pretty active on the site as the reddit spokesperson for PornHub) basically started cybering* each other in a supposedly SFW subreddit for people creating .gifs. It was like watching the madams of two well-known brothels start pawing each other; it was a possibility I'd never even imagined, but I sure as heck wasn't going to complain.