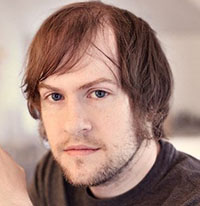 Filed by Brian Boone

|

May 02, 2016 @ 2:34pm
If you're lucky, you get a parent or some other trusted adult to tell you about the birds and the bees. Or you get a sex ed class. But both are super embarrassing and awkward and raise even more questions, which is why most of us, like these redditors, wind up with wildly incorrect notions about how people get their swerve on.
1. Actually manslay3r, as any doctor will tell you, you've got it reversed.