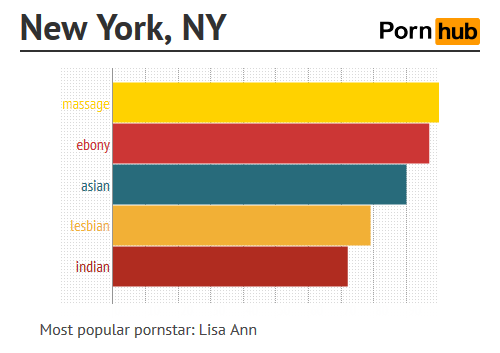 At any moment in New York, people are watching porn in hundreds of languages. (via Digg)
All masturbation is local. That's the big takeaway from this latest release of US porn viewing data, published on Digg, from PornHub Insights, which has quickly become the most intellectually significant source on American self-pleasuring since Alfred Kinsey after their wildly popular reports on what porn every state is watching, which holidays everyone masturbates the most (and least) on, which states watch the most gay porn (it's surprising), and what everyone did during the Polar Vortex. It's become a not-ridiculous statement to say that you read PornHub for the statistics.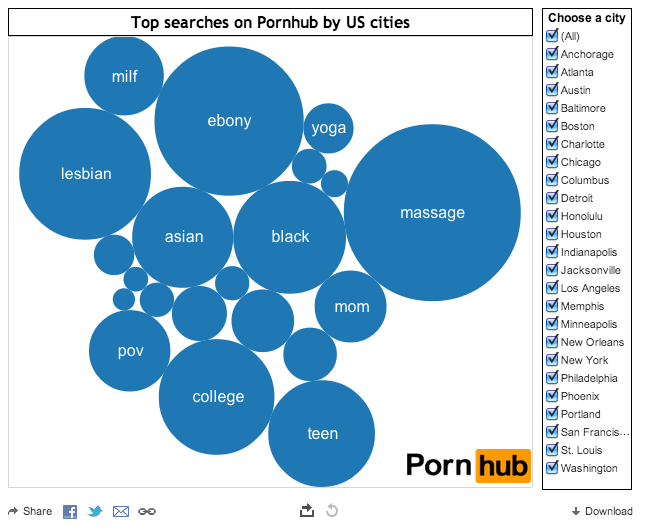 The way all those orbs of porn words are touching is bothering me. (via)
Veronica de Souza at Digg wrote PornHub asking if they had data on individual cities, and boy did they come through. Looking at 24 cities, they were able to discover some fantastic results. Here are some things I learned from this most recent revelation from the PornHub statisticians: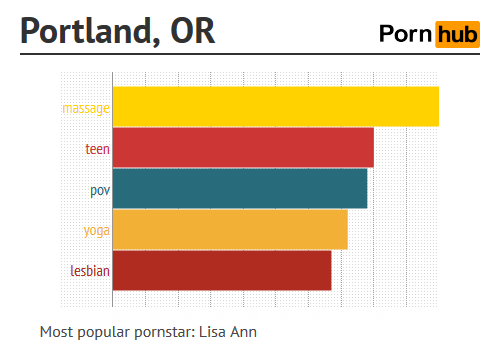 They would be even weirder if so many Portlanders didn't insist on locally-made porn. (via)
1. America is stressed out. The most commonly recurring term was 'massage,' which when combined with the popularity of 'POV,' implies a nation that just wants to lie here tonight. Maybe we could all take a page out of Portland's book, since they seem to enjoy yoga porn so much (it does sound pretty relaxing).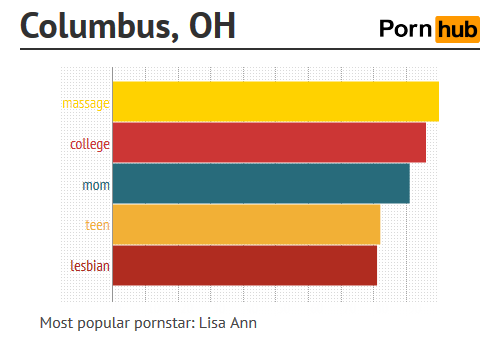 Columbus, OH. Even with the doors locked and the lights out, it's a pretty boring place. (via)