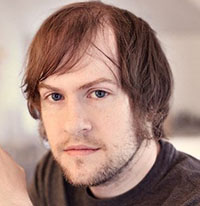 Filed by Brian Boone

|

Jul 02, 2016 @ 10:10am
You're in the throes of passion. Body overtakes mind. Emotions run high. Hormones charging as you both climb toward ecstasy. And then, caught up in the moment, one of you says something stupid. Something really, really stupid. It happened to these redditors, and it'll happen to you.
1. User zackhankins74 should've gone with waffles, which are well known to be the official breakfast food of lovemaking.
"Those pancakes really slowed you down"