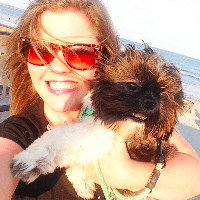 Filed by Missy Baker

|

Oct 23, 2015 @ 4:30pm
Abby Kingston became the 11th woman in her family to walk down the aisle in this beautiful Victorian gown that dates back to 1895. That was the year it was first worn by Abby's great-great grandmother Mary, who had a totally bangin' body.
Abby's Mom wore the dress at her own ceremony in 1977, and is absolutely thrilled her daughter is following in the tradition. She told Inside Edition, "Every mother wants their daughter to wear the wedding dress that they wore."