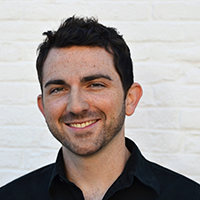 Filed by Chip Dwyer

|

Dec 15, 2015 @ 12:20pm
Emily Verrocchi and her husband Tom asked their guests to cover their ears during a specific part of their marriage vows. The couple wed in November in Melbourne, Australia. Emily's brother, Jonathan, was her best man for the wedding. Jonathan is gay, and attended the wedding with his partner. In Australia, in order for a marriage to be legally binding, specific words must be recited in the vows. Those words include this exact phrase:
Marriage, according to law in Australia, is the union of a man and a woman to the exclusion of all others, voluntarily entered into for life.