A wedding party is a lot less of a party when you're in the wedding party, because brides and grooms tend to put. you. to. work.
Being a bridesmaid or a groomsman (or a bridesman or a groomsmaid) is like an unpaid internship—a lot of work with no compensation, and even costing you money in the process to participate. But hey, you gotta do what you gotta do.
Obedient wedding partiers of Reddit shared the most unreasonable, expensive requests they had to endure on the biggest day of their friends' (or now former friends') lives.
1. Thou shalt not out-cute the couple, TheMackeroll.
I was a bridesmaid and my SO was a groomsman, and we were banned from looking at, speaking to or dancing with each other for fear of 'out-cuting' the happy couple. We'd been together for 5 years at this point.

We didn't do it, but the request alone was outrageous.
In college I was a best man for a wedding where the bride demanded we all wear designer suits. I had to sell a guitar to afford just the rental. I had no money before, and after I had no money and one less guitar.

Then at the reception the groom pulled me aside and told me it was my job as best man to make sure their marriage went well. I was supposed to check in and help them with marriage stuff to make sure they didn't get divorced.

I looked him in the eye and said I can't be responsible for your marriage. He didn't talk to me from that second until just a couple months ago. 6 years after his wedding.
My sister addressed my invite to me and a male friend I had known for about 10 years. A male friend whom she had always had a huge crush on. Even better was that I had been dating my boyfriend for 2 years at this point, and my male friend was engaged. When I asked my sister why she put my friend as my plus one, and not my boyfriend, she said that she didn't want some random guy in her wedding pictures. I went to her wedding solo. No surprise, she and her husband divorced 2 years later and I have been happily married to that "random guy" now for 15 years.
4. Back2Bach: The Grooming Groomsman.
The groom asked me to "keep an eye" on his tux for signs of dandruff (he had a bad case of it at the time).

I told him to choose a light-colored tux, but the bride insisted the guys wear black - a color that, of course, showed every particle of dandruff.

So I placed a small brush in my pocket, and every so often would "dust him off" as discreetly as possible throughout the day.
5. Photos are forever, and so are grudges. Gooperchickenface knows.
Bridesmaid to my sister. She demanded that I grow my fringe (bangs) out months before because quote "I don't want anyone's hair blowing in the wind, it all has to stay perfectly still".

Also, i'm quite pale so she insisted I had to wear fake tan. I originally went bought a pale tan colour but the morning of the wedding she made me pile it on. It was pretty hot that day so subsequently, it stained my pale pink dress.

Was still an amazing wedding regardless. Also, I like to think that when I get married I have two ridiculous request cards. Two things she has to do and I'll bring up her wedding if she refuses.
The bride bought us all earrings to wear on the day. I was met with a blank look when I told her the holes in my ears were closed over a while ago.. so one of the other bridesmaids (who happens to have quite a weak stomach for this kind of thing) and I went into the other room and re-pierced my ears.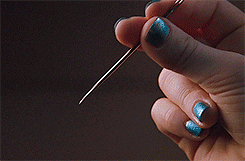 7. Some people only get invited for the free labor, like notasugarbabybutok.
Got asked to stand up for a wedding during culinary school for a high school friend. She said she didn't want us to buy presents, but wanted us to help with various wedding things since it was a backyard wedding, like someone help with the flowers, another do favors, table setting, etc. She wanted to know if I could help with dinner. I said sure, and asked her what she wanted help with, figuring it was prep work for someone else to do.

No, she wanted me to handle the whole dinner. As in cooking for 200 people, as a 19 year old having only done a year culinary school. She also wanted me to help pay for the food I'd be making, as their gift. She wanted me to make caesar salad, potatoes au gratin, and roast enough ducks for 200, by myself, and pay for about half of it.

I was learning how to be a pastry chef. I explained and she just stared at me blankly. I told her I could do the cake easily enough, but she insisted she wanted a 'real' cake, from a bakery.

I told her there wasn't any feasible way I could do it, not only because that's fucking crazy, but because I literally wasn't trained to do it, and I got disinvited from the wedding.

They apparently served bagged salad, boxed potatoes and roasted chicken from walmart.
Not being able to leave the head table to talk to my friends - the whole night.
9. Nucleosidase has a bridemaidzilla on her hands.
A slight twist to the question:

I'm the bride. I had told people my wedding date almost a year ago. One of my friends messages me a few months ago asking me if I could change my wedding date, cause another of her friends just set her wedding date for 3 weeks before. She told me it'd be great if she could attend both of our weddings in one trip.
Luckily not me, but I was in the wedding party.. Right before it was time for the ceremony to start the bride suddenly got the shits but was wearing such a poofy dress she couldn't do anything to help herself. The maid of honor and two other bridesmaids had to help her hold the dress and clean her up before walking into the church like she was a princess.
11. Some brides, like some dudes, only want rusty0123 for her looks.
I was a bridesmaid for a high school friend. Not a super close friend, but whatever.

At the time, I had lightened my hair color and it didn't turn out well. Before the wedding I had it cut and changed back to my original color--the color I had all my life except for the awful month or so of bleach. Figured the least I could do was not subject the wedding photos to my hair disaster.

I showed up for the wedding ceremony, and the bride had an epic meltdown. Because NOW all her bridesmaids wouldn't be BLOOOONDE!

Apparently, I wasn't asked because she wanted me, just my blonde hair.

I guess, in retrospect, that explained those awful candy-pink dresses we had to wear (and pay for).
12. Being picture perfect is worth putting your life on hold, glunicorn.
The bride asked one of the other bridesmaids to delay getting pregnant so it wouldn't ruin the photos.
13. Now this is just MEAN, chuchurocka.
"Whatever you do, don't get drunk"
14. Ain't nobody got time for that, Billie_the_Kidd.
It wasn't one single request but more rather an unreasonable accumulation of requests. That have added up. I am a bridesmaid in a wedding for a friend out who moved to another city 5 hours away, and she and the maid of honour just keep planning event after event that all the bridesmaids are expected to attend. Had to drive in for her wedding dress shopping and bridesmaid dress shopping, they planned a three day long bachelorette party in a third city, she's having TWO bridal showers, her wedding is at a resort in yet another town where we'll have to take a three day weekend to get there and there is only one (expensive) hotel option, and of course, I also have to pay for my own dress, shoes, make up, hair, and jewelry that she picked. Oh and the whole bridal party is making her extra DIY style nostalgia presents as well as the regular wedding present I'm expected to bring, so I have to buy craft supplies (which aren't cheap) and shit for a fancy scrap book, photo album, letter book, "wedding day emergency kit" and a bunch of other shit the maid of honour keeps thinking up. All of the things sound normal and reasonable until you start adding up the costs ($2500-$3000).

I had a teeny tiny super considerate wedding when I got married, and to be a bridesmaid in this wedding is literally costing me more than my entire tiny wedding. I do recognize that it's not an entirely fair comparison when mine was unusually small, but I think spending less than $3000 to be in someone else's fucking wedding is a fair expectation. I 100% regret accepting being a part of her bridal party and I would never do it again except for my sister. It's a huge honour to be asked, but I simply can't afford it.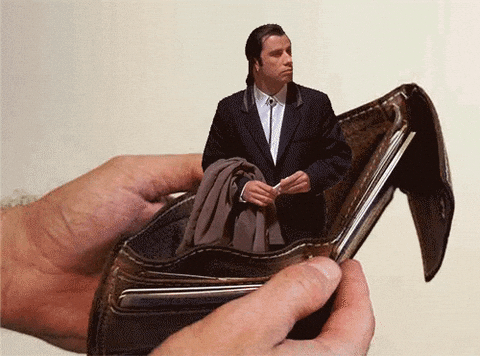 15. turns31 had a great couple of hours.
My friend decided to get married at a resort in Aspen. We don't live in Colorado and he wasn't offering to pay for flight, hotel, tux, etc... for anyone except him and his wife. They were broke 23 year olds just like us. Neither parents had the money either. It was a noon wedding and a 2 hour reception immediately following. That's it. Everyone fly home. The bride and groom didn't even stay the night. He got so mad at me when I told him we won't be able to make it. 5 years later he still doesn't talk to me.