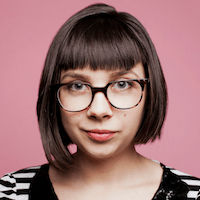 Filed by April Lavalle

|

Apr 18, 2016 @ 9:08am
On Sunday's episode of I am Cait, former couple Caitlyn and Kris Jenner—who split up in 2013—sat down to discuss the future of their relationship, and it looks like there is a slim chance that Mrs. and Mrs. Jenner may renew their vows. Hey, with all the other crazy shit that has gone on within this family, why not? Although Caitlyn suggests the vow renewal in a semi-joking tone, with these two, you can almost see them going through with it just for the ratings.
Caitlyn: Maybe at some point we'll renew our vows.

Kris: What? Do I get another diamond?

Caitlyn: I don't want you to get your hopes up. I'll need a diamond too.
Caitlyn also talked to Kris about changing her name and gender on her license and birth certificate. With the way Kris handles the news, it is unlikely they will see the proposed vow renewal come to fruition.