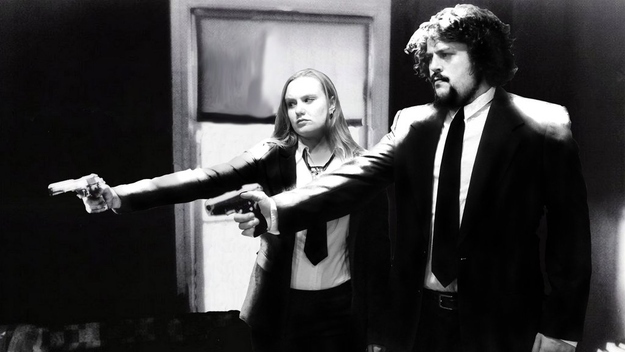 "Say 'I do' again! Say 'I do' again! I dare you! I double dare you, motherf***er! Say 'I do' again!"
Getting engaged? Worried about sending out nice pictures that symbolize both your love but how cool you are? Well, stop worrying, because yours are going to suck no matter what, thanks to redditor HamburgerSandwiches and his awesome lady, name unknown. Mr. Sandwiches posted the photos with the title "F*ck it. I'm getting married Saturday. Here are my crappy engagement photos." He goes on to say that although he loves the positive feedback, he still feels really self-conscious about the quality of the photos. Well, Mr. Sandwiches, that's just too bad for you, because this is one of those rare instances where the Internet has no interest in nitpicking your photoshop skills: we just really like these cool pics of you and your imminent wife acting out really cool movies.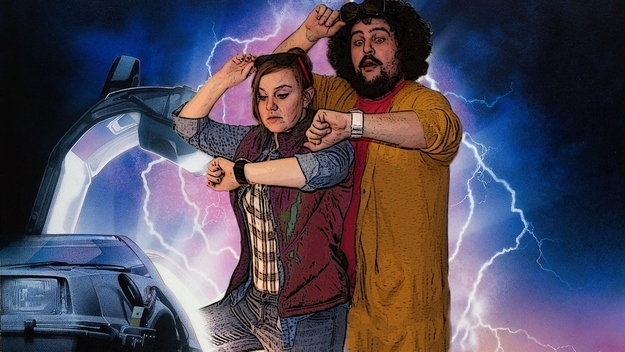 "I'm late!" she said right before he proposed. (I'm kidding, you guys are great.)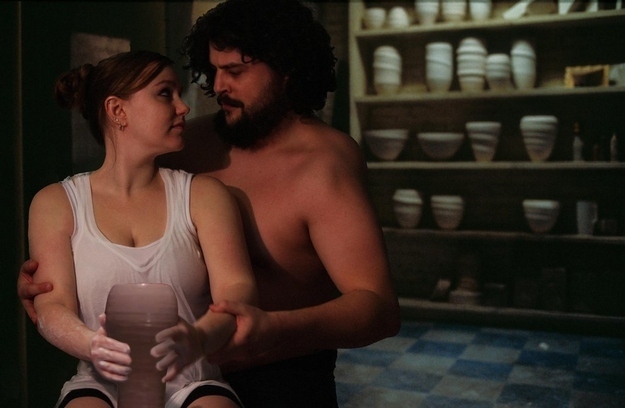 From the look in their eyes, I don't think that vase is getting finished tonight.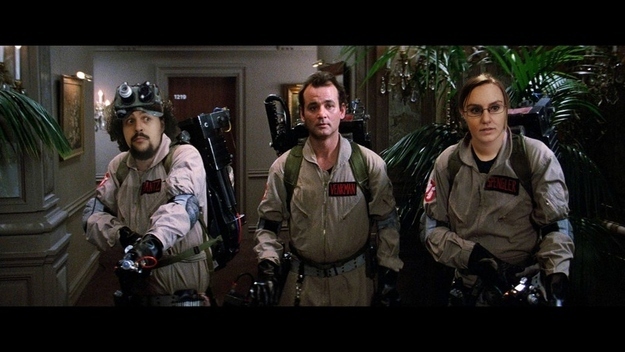 When your wife asks you if she's a god, you say yes.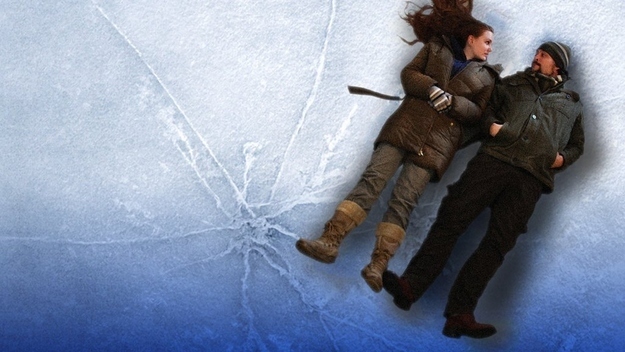 This is adorable enough to make me forget how much pain love causes in Eternal Sunshine.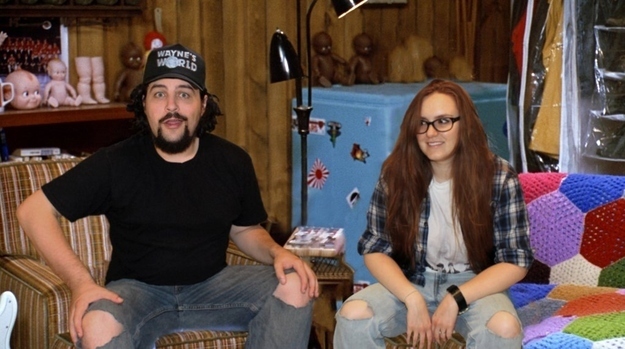 Matrimony time, excellent.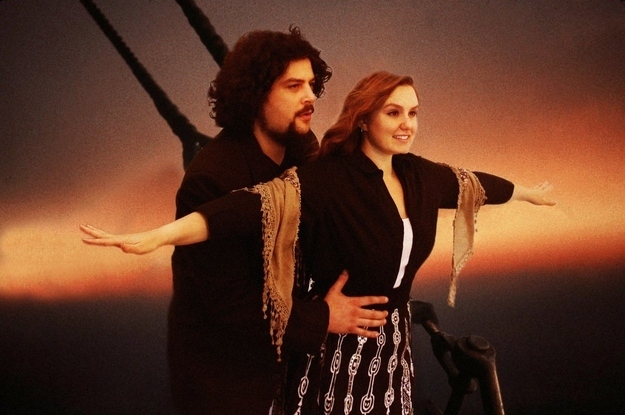 Mandatory. Accomplished.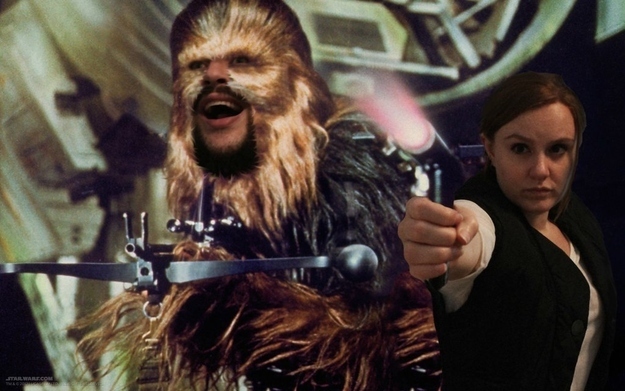 Their romance started when she saved him from Trandoshan slavers.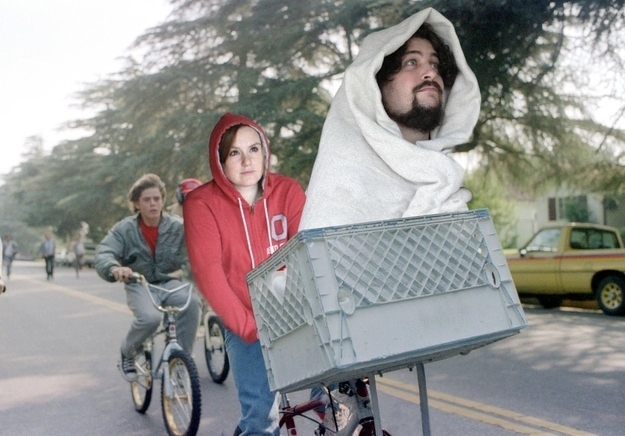 I hope you like Reese's Pieces because I don't think he's going anywhere.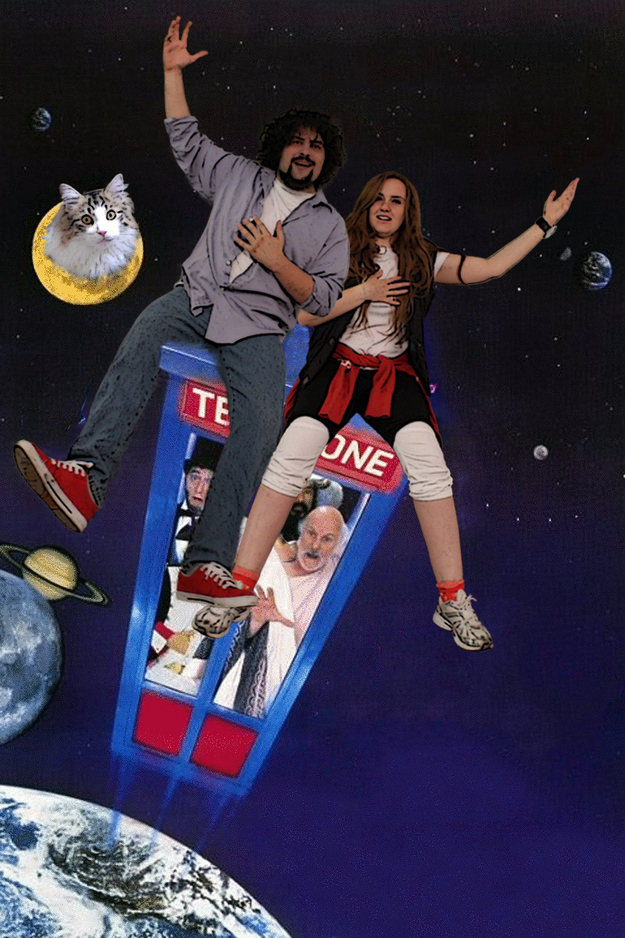 Marriage is truly an excellent adventure. Unfortunately, it only time-travels forward.
Check out the rest of HamburgerSandwiches' photos on Reddit, and comment your congratulations at him.
(by Johnny McNulty)