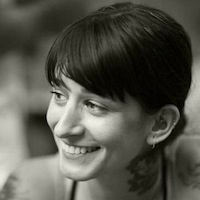 Filed by Jessie Dean Altman

|

Jun 10, 2016 @ 3:40pm
You know how if you see someone cry at a wedding, you start to cry also? No? What are you, some kind of psychopath? Look, it's a well-known fact that the sign of any good wedding is a sobbing groom, who, in turn, makes the bride cry, who then gets the bridal party crying, and soon everybody, maybe even including the officiant, is crying. When the wedding turns into a hysterical, hiccuping mess of snot and tears, that's how you know the love is real.
That's exactly what happened when 25-year-old groom Gabriel Deku first laid eyes on his bride, Annabella, 24, as she made her way down the aisle at their wedding in St. Martin In The Fields Church at Trafalgar Square. Apparently the Londoner had made a bet with his mom that he wouldn't cry, and boy howdy did he lose the hell out of that bet.