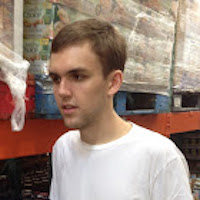 Filed by Bijan Samareh

|

Nov 26, 2015 @ 9:00am
Instead of hiring a company to film their wedding, Addie and Marhsall Burnette tied a GoPro to their Siberian Husky Ryder and let her artistic vision run wild. Ryder captured the preparations, ceremony (which took place on the top of the Roan Mountain in Tennessee), and reception, all from a First-Canine Perspective. The wedding took place a year ago, but Marshall claims that Ryder "took awhile to edit the footage," so it was just posted earlier this month.