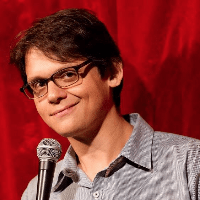 Filed by Matt Nedostup

|

Oct 05, 2015 @ 10:06am
In October of 2009, an Arkansas man named Schuler Benson opened his primitive steam-powered flip phone and tried to log into Facebook. This was before technology existed, so the stone age Facebook app had plenty of bugs (it still does). Instead of giving him the option to log in, it automatically logged him in to a stranger's account. It took a few minutes of posting to realize that he was doing so as Celeste Zendler of Boulder, Colorado.