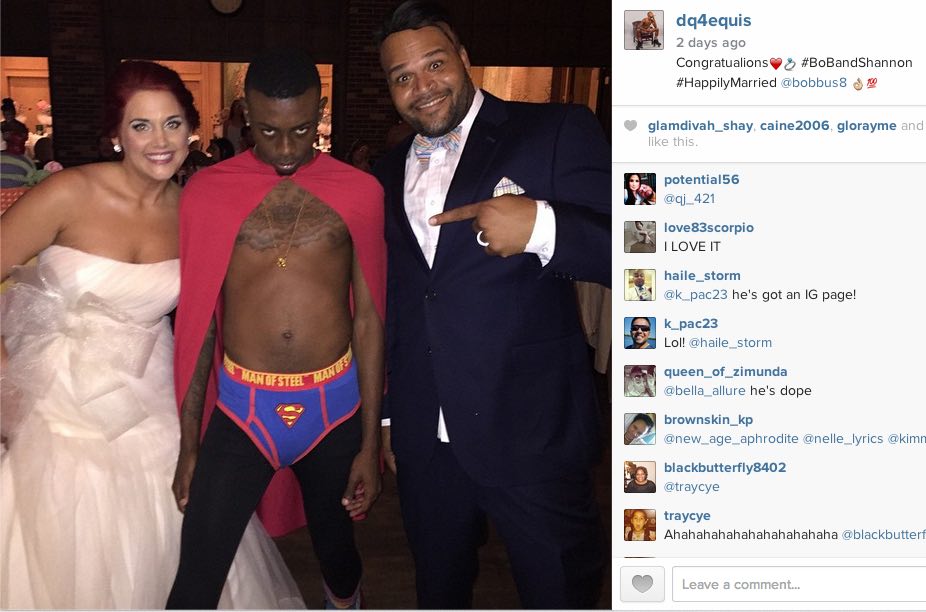 He fights for truth, justice, and a little excitement on the big day. (via)
No matter how many weddings you go to, there's always a little bit of tension right when the knot is being tied. Someone in the audience might object, or one of the two people standing in front of the priest/judge/person-who-filled-out-some-forms-online might get cold feet and say "no." Also, the best man might completely screw it all up by forgetting the rings.
Well, at some point yesterday, it looked like the "forgetful best man" scenario was about to go down at one wedding, according to a redditor who said he attended the event. "The Best Man is asked for the rings, the groom holds his hand out and the Best Man plays the "I don't have them" card," wrote the wedding guest. "Everyone checks pockets...and no one has the rings. Then...this guy rolls in."


Needless to say, everyone's minds were blown. Apparently, the happy couple were not included in this surprise plan at all. Everyone was so shocked, no one even commented on the fact that his roller-skates seem to have wrinkled the linoleum in the church aisle.


This guy, of course (OF COURSE!), is Instagram celebrity dq4equis, aka Superman Drawls. The Florida-based (of course) Internet star is most famous for, you guessed it, his bizarre photos and videos featuring himself wearing roller skates, a pair of Superman briefs, and an intimidatingly calm gaze. Check it out:
A lot of people object to this recent trend of people trying to make weddings viral, but I don't really mind because A.) I'm a blogger and this is my life-blood, B.) it's not your wedding, so why are you complaining? And finally, C.) weddings are boring and usually by the time someone there shows his Superman undies, it's either because someone is way too drunk or because they're a screaming 6-year-old. Either way, I think this is a big step up.