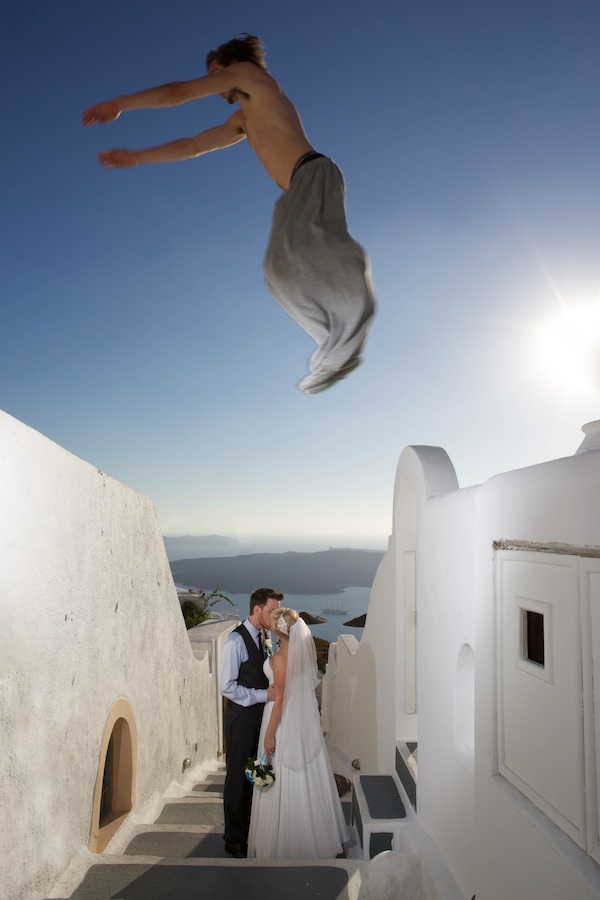 Actually, I'll take that man.
Finding out your beautiful destination wedding in Santorini is going on at the same time as the Red Bull parkour competition might throw some brides and grooms off. Especially if you found out while you were walking down the aisle. But not redditor mattyglen87, who shared the above photo of himself and his bride smooching, while some shirtless dude jumps over them.
That photo went viral along with the one below, which shows mattyglen87's dad walking his son's soon-to-be wife down the aisle.