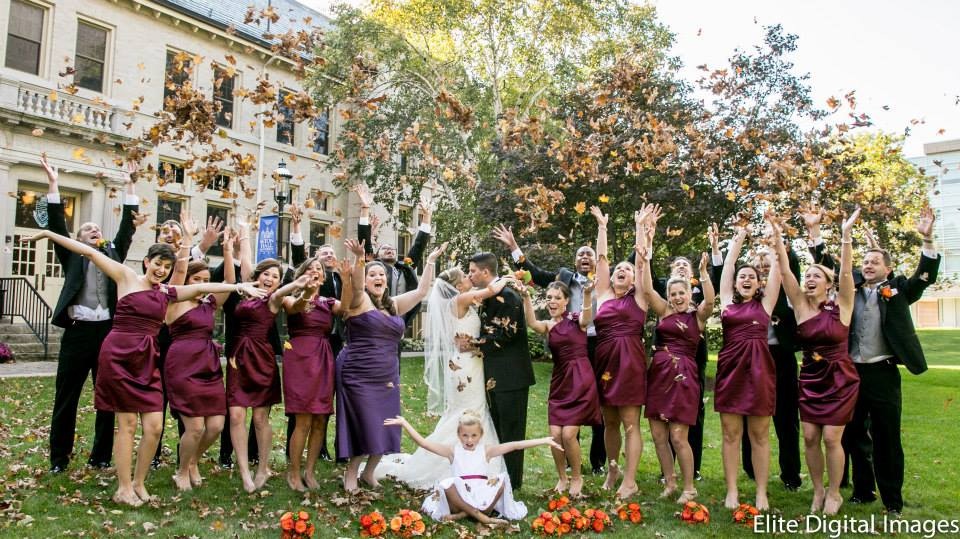 BEFORE: Classy. (via)
Candice and Tom had a beautiful fall wedding recently, and they wanted to make sure to capture every moment—from the perfectly coordinated pre-ceremony looks to the inevitable, inebriated post-reception snuggle fest.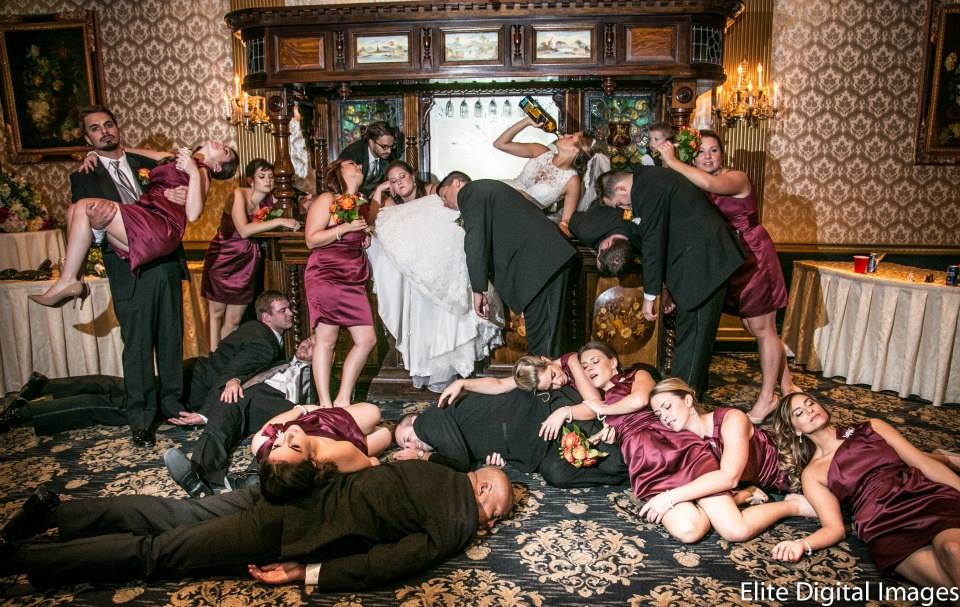 AFTER: Sloshed, but still somehow classy. (via)
To make sure she got those late night moments, photographer Carrie Roberts of Elite Digital Images had the bridal party "play obscenely drunk," she told HuffPo. Everyone was game and perfectly acted the part of exhausted, wasted party guests. The only detail they missed in this excellent pre-enactment: too many of these women are still wearing heels! 
Roberts had an amazing time photographing this wedding, and even got "choked up" when the event was over. Wow, if you make your photographer cry, you know you've had a good wedding.
(by Shira Rachel Danan)