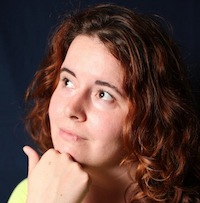 Filed by Aimee Lutkin

|

Aug 24, 2015 @ 12:14pm
Kia and Billy Bunning were planning their wedding and couldn't agree on the most important part: the cake.
This cake is like a personality test. One side is an elegant, white flowered wedding cake that probably compliments the bride's dress. It's conservative, but beautiful. A crowd pleaser that's soon forgotten.
Now, the other side:
Pull back the curtains and BLAMMO! It's a cake for an adventurous vigilante, or someone who has spent so much time reading comics that they must be central to his wedding ceremony for some reason. It's something borrowed, something blue, something old and something that has fought the Green Goblin.