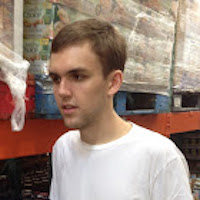 Filed by Bijan Samareh

|

Oct 29, 2015 @ 10:50am
This husband literally couldn't contain himself when 'Trap Queen' came on during his wife's choreographed wedding performance. Renata Bresciani, a professional dancer, staged a dance performance for her groom, Victor Ruiz, as part of their wedding celebration in Miami. She danced to a medley of different songs, and when Fetty Wap's 'Trap Queen' came on, he got up and started dancing along with her.
I also surprised my husband on our wedding day with a performance featuring some of my amazing bridesmaids that I have been friends with for 12+ years. It was a major production, we changed into costume and everything! My husbands reaction was priceless! <3 #VRwedding2015 #BrideDance INSTAGRAM: @ MissRenata Choreography by: Paramount Dance Studios , Ashley Beckno and Michelle Burgos

Posted by Renata Bresciani on Thursday, October 15, 2015
Let's all look forward to the day when 'Trap Queen' becomes as standard of a wedding song as the 'Cha-Cha Slide.'