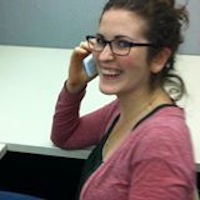 Filed by Shira Danan

|

Aug 07, 2015 @ 8:42am
"Ladies and gentlemen, two people you already care about, no matter how 'epic' their dance is."
This is, no question, an impressive first dance. Hollie and Dave and their wedding party cycle through genres and hit songs with amazing choreography and it goes on for six minutes, which is a long time for wedding guests to cheer, but they do. (Although you can tell that after 2 minutes some of the guests are like, okay, next video.)
But I feel like someone needs to remind these guys that it's their wedding! They have the right to sit back, relax, and order someone to rub their feet. Demands on brides and grooms are already too damn high. I want to see a viral video of a bride and groom that totally half-assed their first dance and then pulled chairs up to the apps table and stuffed their faces while all their guests cheered.