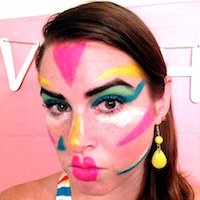 Filed by Ashley Bez

|

Aug 30, 2015 @ 2:27pm
Looks like this guy is dressing like a Ninja Turtle at his wedding.
My girlfriend says if this tweet gets 100k RTs, she'll let me dress up as a ninja turtle on our wedding day.

— Nic Vargus❄️ (@nicvargus) August 26, 2015
On Wednesday, August 26th, Nic Vargus posted the tweet above. As you can see, it has well over 100K retweets, so it looks like he's going to possibly ruin the day his wife has been planning since she was a little girl by dressing like a giant, pizza-loving mutant reptile. Nic told the Washington Post that it started out as a joke. He's not even engaged to his girlfriend Lindsey yet, but as he watched the tweet go viral, he changed his mind about whether he would actually wear this.