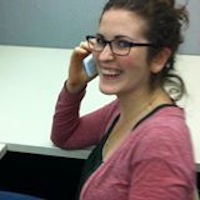 Filed by Shira Danan

|

Sep 13, 2016 @ 8:50am
Kathy and Brandon Gunn got married on September 1, 2007, but there was one wedding present they still hadn't opened until this past May. It was from Kathy's Great-Aunt Alison, who has been married 50 years and evidently doesn't give a damn about registries. On the outside of the plain white box it read: "Do not open until your 1st disagreement."
Despite many disagreements over the years, including some that nearly ended their marriage, they never opened the box. Opening it "would have symbolized our failure," Kathy wrote in a post on the Love What Matters Facebook page. Instead, the prospect of opening the box forced them to learn to compromise and move past disagreements.