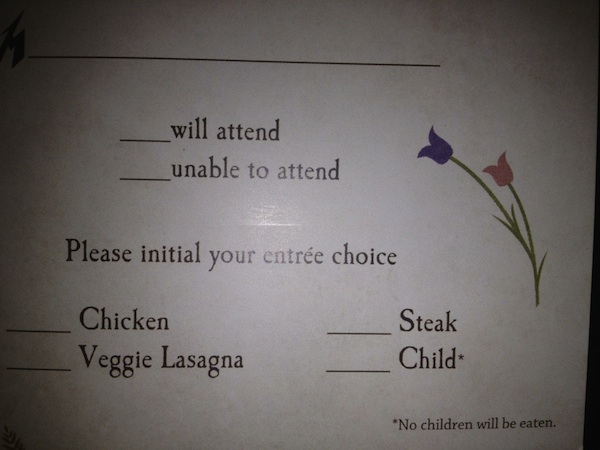 **Until the afterparty.
When planning your wedding, it's a good idea to moderate your expectations. Things aren't going to be perfect, and if there's a hair out of place or a flower arrangement missing or a groomsman in the wrong tux, you need to be able to adjust to the situation.
That said, let your guests know well in advance if there are some things you just won't stand for, whether it's someone wearing shorts or someone else roasting a flowergirl. If eating children is simply not the way you want to start your wedded life, don't assume that's a given. Be clear about that on the invitation, like this couple was. Otherwise, you may have 200 guests on your hands who all claim they ordered the baby au jus.