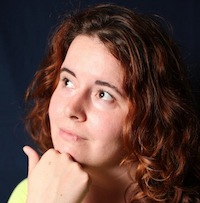 Filed by Aimee Lutkin

|

Feb 03, 2016 @ 4:30pm
Reddit user omGoddard posted a photo Tuesday of the ring his buddy wears to indicate that he's taken, or "married," as they say. On the inside is an inscription, ordered by the man's wife, that not-so-subtly reminds him not to cheat on her. It's either making people LOL or type furious screeds about controlling women in the comments.
One commenter said everything that needed to be said with this one illustrative gif: