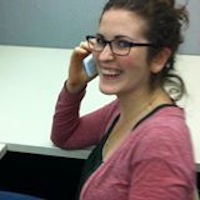 Filed by Shira Danan

|

Jun 09, 2016 @ 10:45am
Before they were married in May of this year, Chinese couple Lu Yiqin and Zhang Hedong were going through his old vacation photos when Yiqin noticed a familiar figure standing behind Hedong in one pic: her mom.
No, they weren't secretly long-lost siblings. It turned out that 16 years ago, on the same day that Hedong and his family were visiting the Giant Buddha in Wuxi, Lu's mom was visiting the same monument with her family. Lu's mom ended up in the background of Hedong's photo, in what might be the meet-cute with the slowest, least exciting payoff in history.