Bart the "miracle cat" was hit by a car and declared dead, but he crawled out of his grave to pursue eight more lives in Tampa.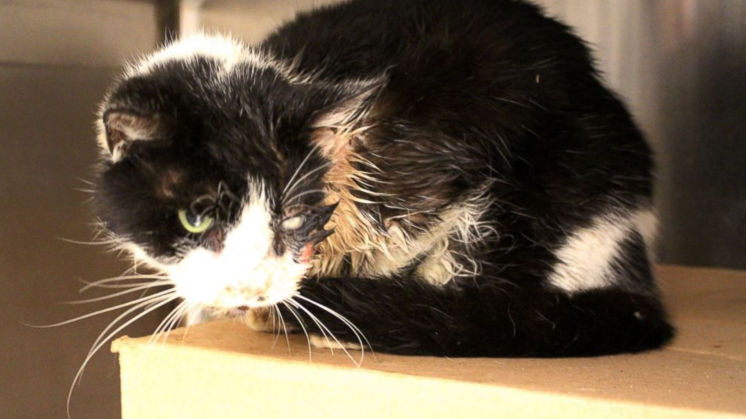 "They said I couldn't get into heaven until I caught the red dot." (via The Tampa Bay Times)
Two weeks ago, Ellis Hutson found Bart, his one-and-a-half-year-old cat, on the road after he had been hit by a car. Bart appeared to be dead.
"I couldn't stand to bury the cat," Hutson told the Tampa Bay Times, so he enlisted his neighbor to bury the poor creature in a shallow grave next the street where he had been slain.