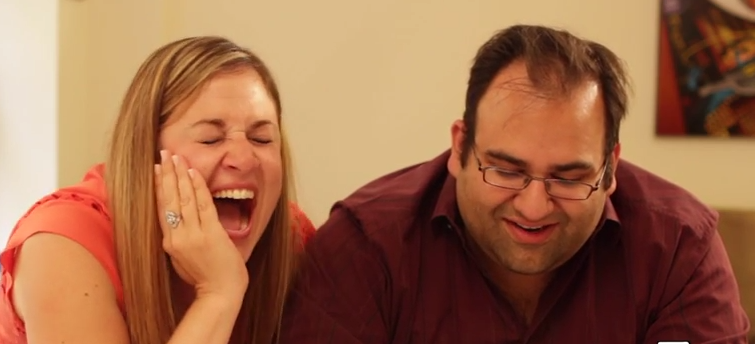 "It looks like an eye could go there."
Earlier this summer Janet Silverman looked at 89 dicks because, impossibly, she had never been sent a dick pic before. 
Some commenters on Janet's video said a man could never get away with a video of him looking at 89 vagina pictures, but Jonathan Marbelli proves he totally can -- with the supervision of a woman. To even out the equation, Jonathan generously agreed to look at 89 honey pot pics (with Janet as a chaperone).
According to Janet and Jonathan, some of the lady holes viewed in this video (don't worry, or sorry, we never see them) could be described as:
- a Rorschach test
- a golf course
- a horny funeral director
- the "thing" from Lion King
While Jonathan doesn't state he has never been sent a vagina pic before, it seems entirely possible. 

"Answer me this, is there a butthole in this picture?"
Welp, looks like Jonathan got too "bored" to make it past 11 snatch-shots. It never fails to surprise me when men finish prematurely. 
What the hell, dude? Janet got through 89 dicks and you can't make it to 12 twats? No one was asking you to jerk off to these. What happened to the intrepid spirit these videos were supposed to inspire? Get back in there and attend to those 78 kitty candids. We'll be waiting here.
(by Myka Fox)