Greeting from Orlando, where the weather is warm enough to pleasure yourself on a suburban street!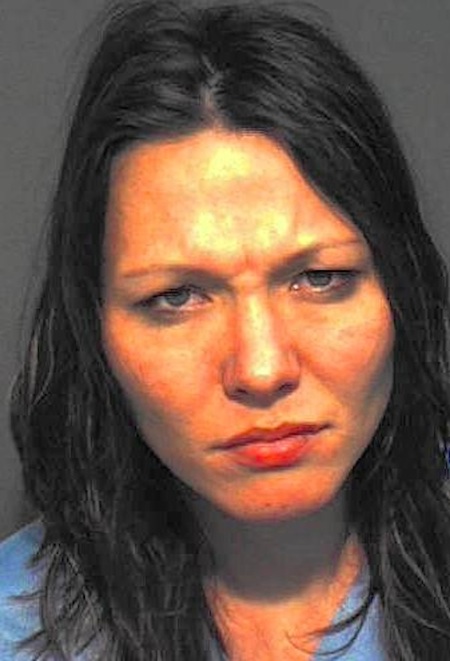 Does this look like the face of someone who just masturbated?
(via Orange County Police Dept.)
31-year-old Amie Carter took a bunch of unknown drugs and/or alcohol and strolled naked down an Orlando street until she faced off with a couple driving a Lexus. That's when her sense of self-romance struck and she began to masturbate, much to the horror of the of those inside the luxury vehicle, as well as those now stuck in traffic behind it.
After she "finished," she climbed onto the hood of the Lexus, stomped on the roof, and then threw her cell phone at the car behind her.
When cops arrived on the scene, it was easy to finger the culprit: they found Carter totally nude. In the police report, officers wrote that "Carter appeared to be under the influence [of] a heavy unknown substance."
Add a heavy dose of self-induced oxytocin to that mystery cocktail.
They also wrote that "she appeared in an altered mental state, displaying extremely irrational and volatile behavior."

Volatile, sure. But irrational? I mean, she really didn't have much of a choice. Once you've walked down the street, you kinda have to masturbate and then jump on a car, otherwise what's the point?
Carter was arrested and taken to Orange County Jail, where she was charged with criminal mischief and exposure of sexual organs.
I find this all to be very circumstantial. Maybe she wasn't masturbating. She didn't have any pockets, isn't it possible she was just looking for her keys?
I hope she gets off.